Wednesday, February 22, 2023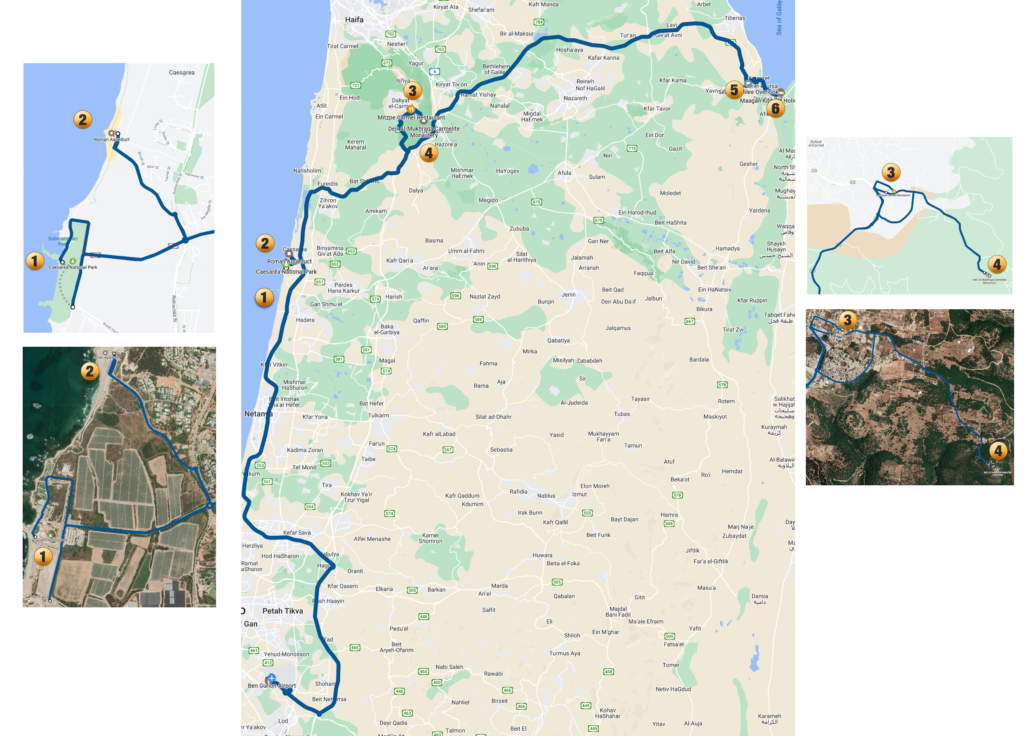 After an 11 hour plan flight from the USA to Ben Gurion Airport we loaded all our luggage and gear on a really nice bus and hit right to the adventure of exploring Israel and bringing the Bible to life. After a 1 hour and 14 minutes (45.2 miles) road trip we exited the bus for stop one. This was the beginning of an amazing, educational, physically trying at times experience. The following are the stops we made on day one.
Stop 1 – Caesarea National Park
Stop 2 – Roman Aqueduct
Stop 3 – Lunch at Mitzpe Carmel Restaurant
Stop 4 – Mount Carmel (Deir Al-Mukhraqa Carmelite Monastery)
Stop 5 – Scenic Overlook of the Sea of Galilee
Stop 6 – Maagan Kibbutz Holiday Village
This was our lodging on the Sea of Galilee for the 1st 3 days of the trip.